Materials needed:
1 Nalladris Campfire-block
Tiny stones (Lava stones work wonderfully)
Real wood, cut into little pieces
1 candle (real size)
Tweezers
Glue
Some fake grass for a campfire
Ashes

The Campfire block from Nalladris is a resin block, containing 4 Nal-LED's. The tiny processor inside the block makes sure the Nal-LED's give a beautiful smoldering look, totally random, so you'll never find a pattern in the way it shines. This block will work wonderfully on every dollhouse system in a range from 6V to 12V.
It has two wires, to be connected like every other lamp in your dollhouse.
NOTHING ELSE NEEDED, just this block and a 6V/9V/12V adapter!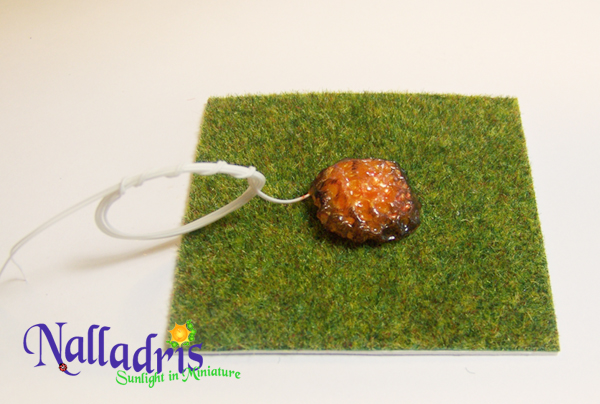 Glue the Campfire down at the wanted spot and adjust the wires. Make sure the campfire works after connecting the wires.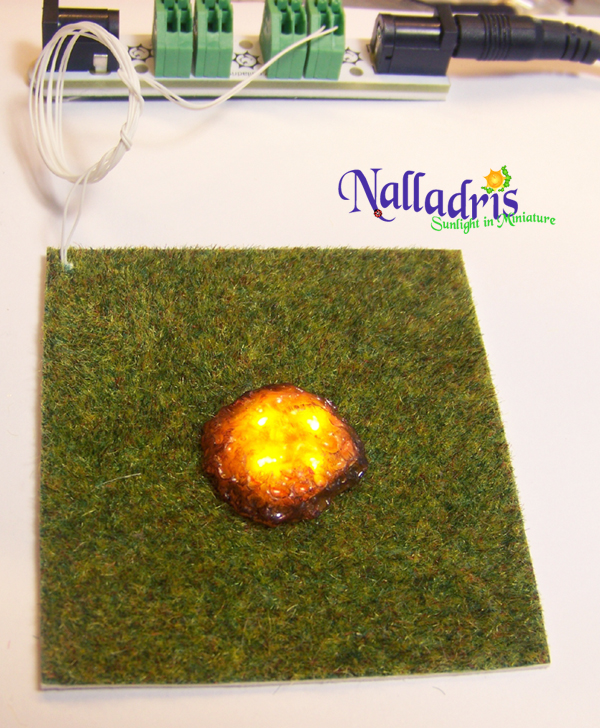 Glue some lava stones around the fire. Should the stones be too big, a hammer will be of help.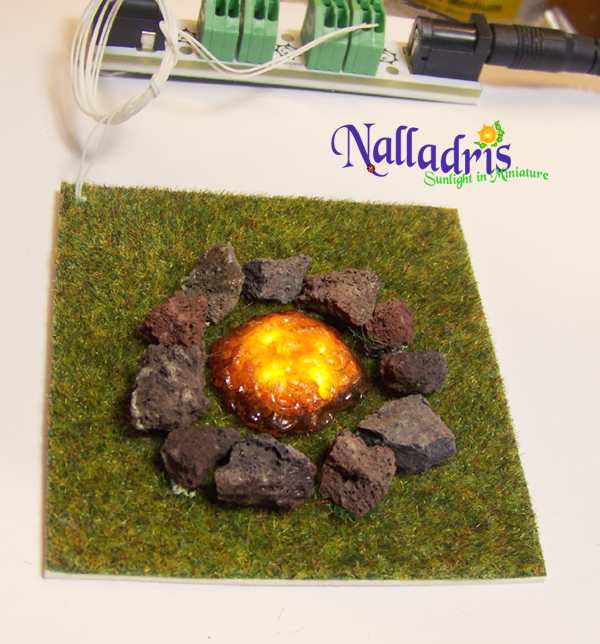 Apply some tacky glue to the upper side of the fire and sprinkle some ashes over the glue. Make sure the fireblock is working while doing so, so you can spread the ashes in a way that the light itself is minimal diminished.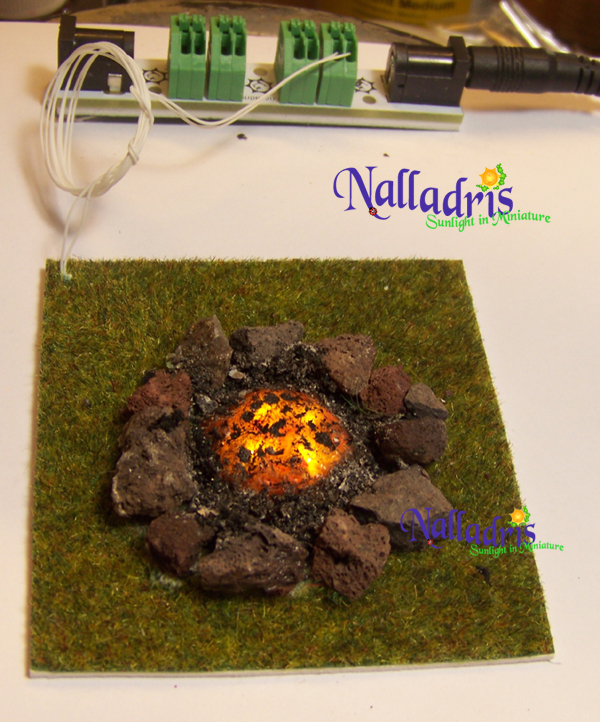 Take some little pieces of wood end hold them with tweezers in a burning candle to get a realistic burned look.
Glue the pieces of wood inside the lava stones, halfway over the fireblock. Again, keep the fireblock working, so you can see the effect immediately.
Glue some grass between the stones, for a more realistic look.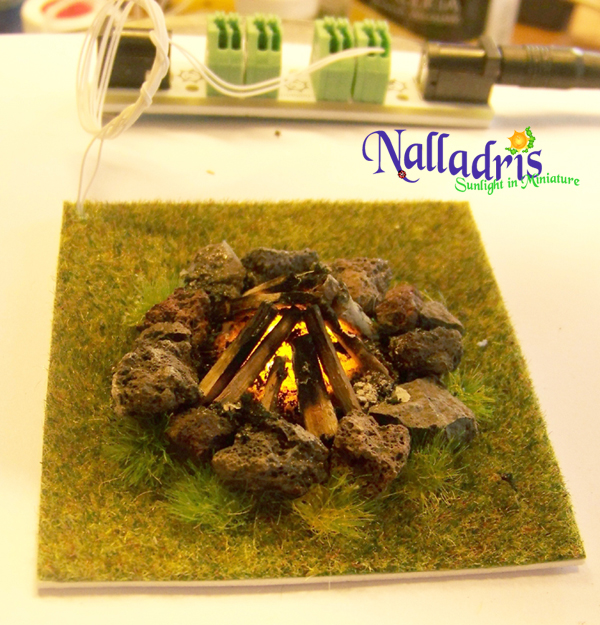 Time to bring your mini marshmellows and have some fun!